Take a tour.
Discover the biggest underground
farm of Belgium.
Prepare for the city farming experience.
90 minutes as a
City Farmer.
You'll get a whole experience of what City Farming is about : unused spaces transformed into unique farms.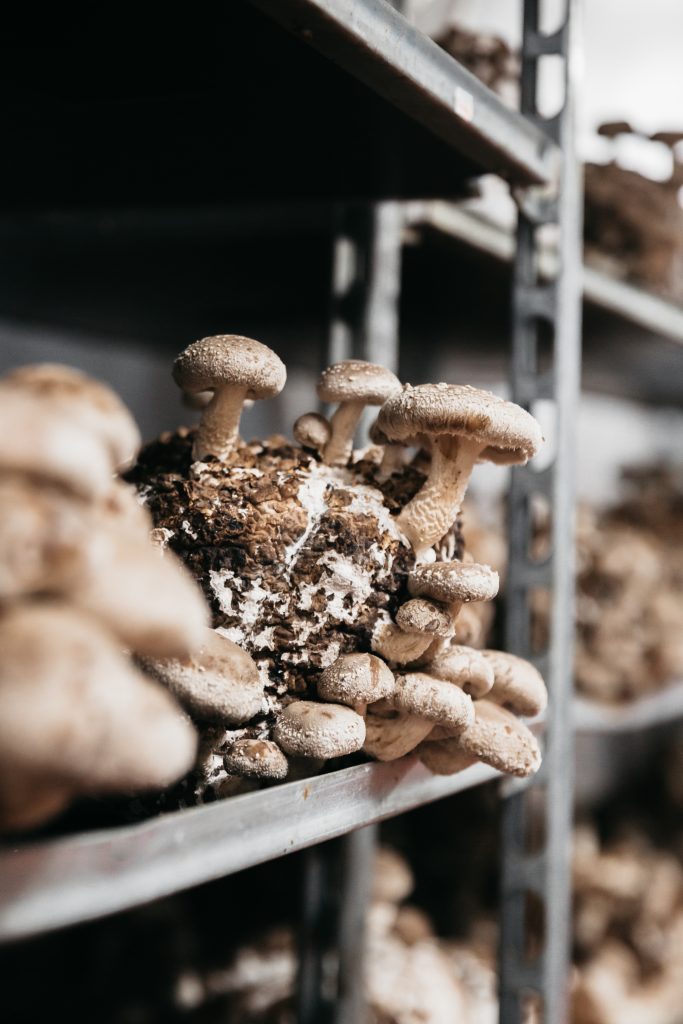 1. Movie.
You'll start the visit with an introduction movie on mushrooms : what is their role in the nature ? how can we use them in packaging, medicine, depollution ?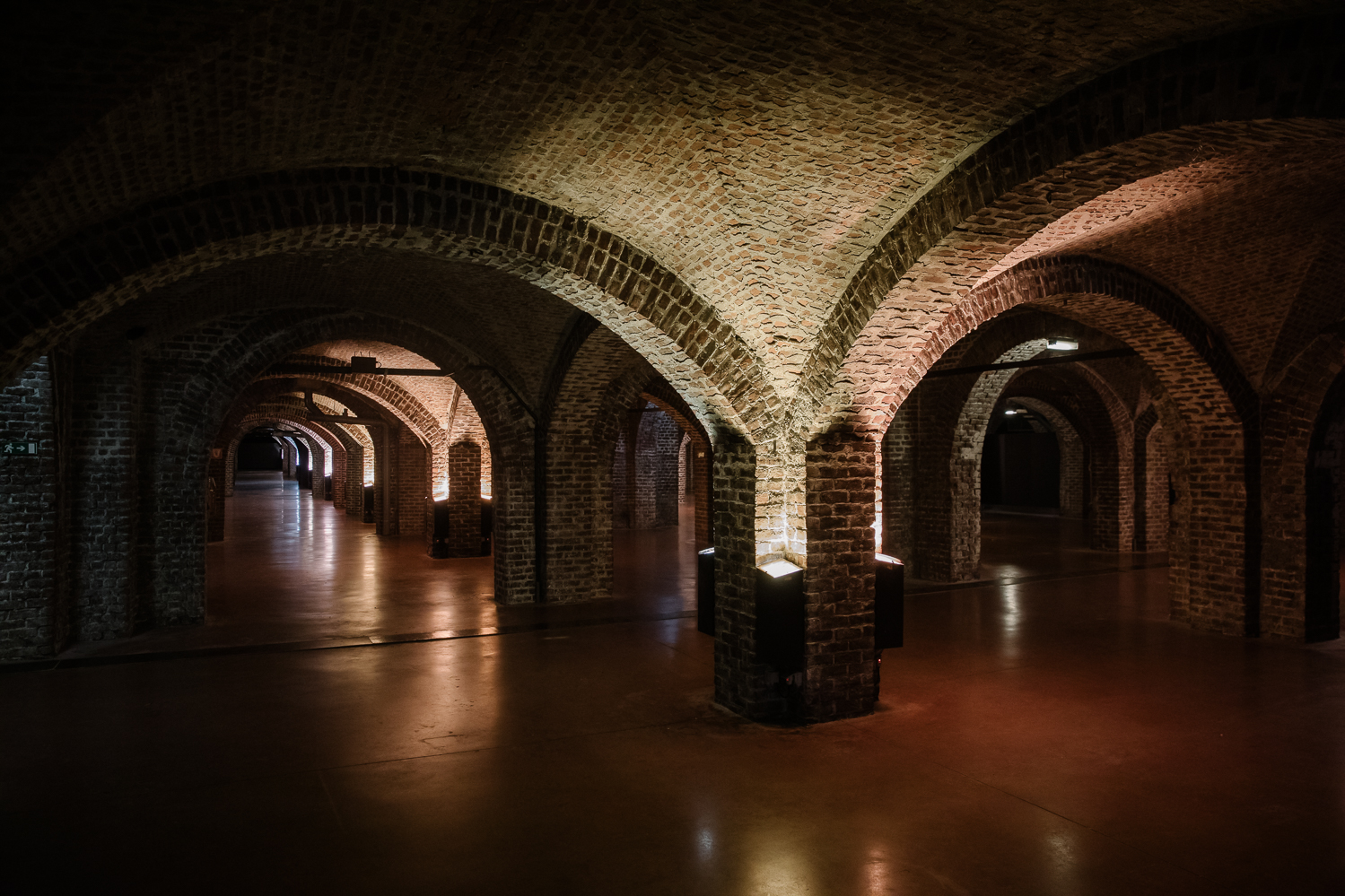 2. Century old basement
We literally farm in a 10.000 m2 underground. During the tour, you'll get explanations on the history of Abattoir's site and why this basement is ideal for mushroom production.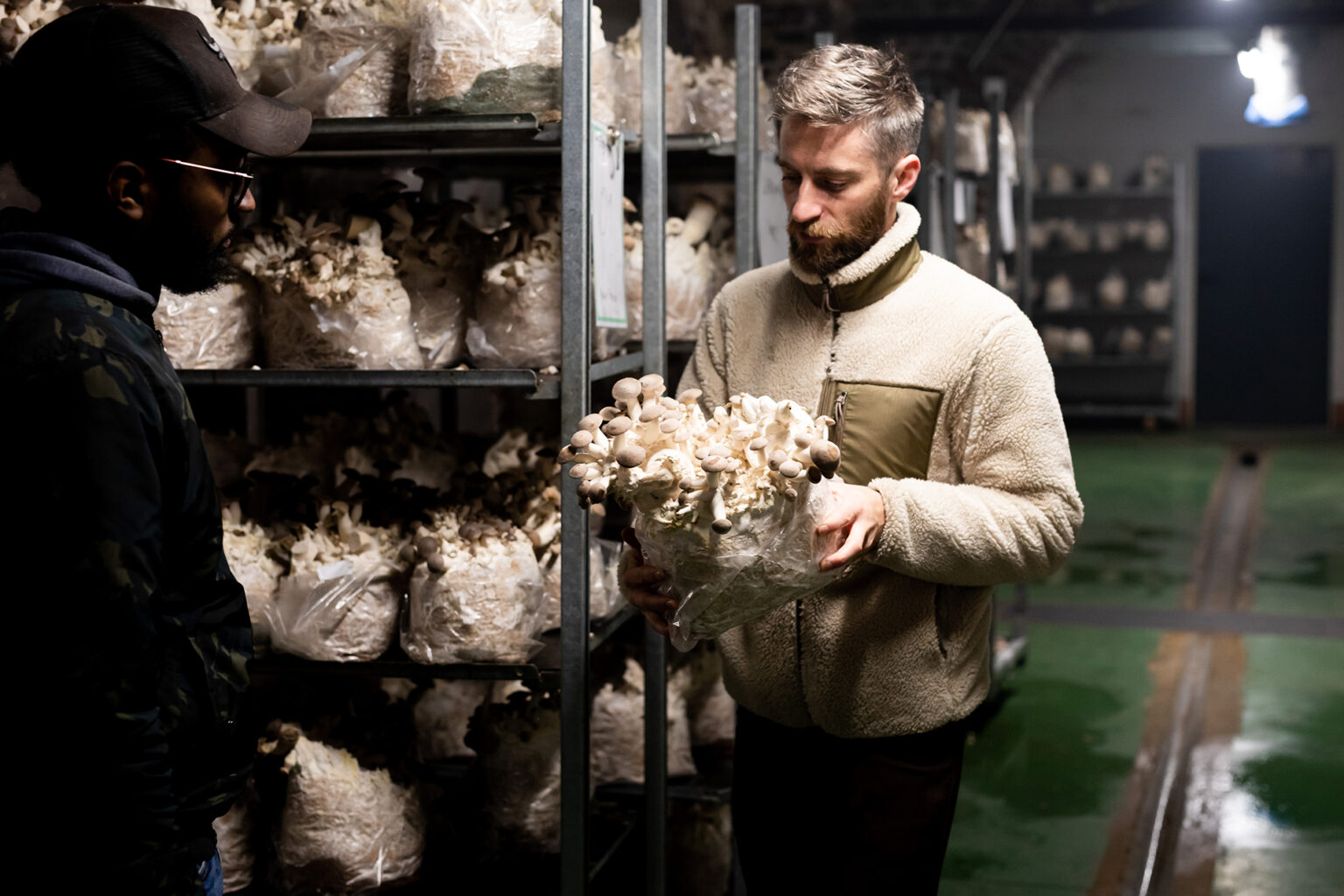 3. Mushrooms
Dig in the world of mushrooms production. You'll get explanations on all the steps : mixing, bagging, pasteurizing, inoculation, incubation, fructification and finally, the harvesting.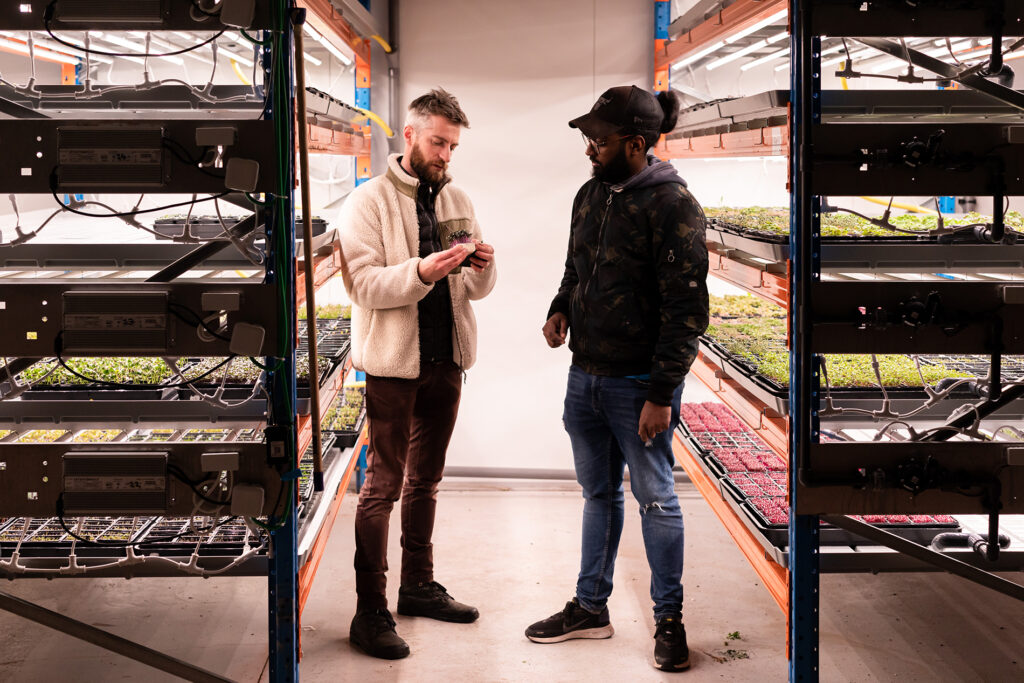 4. Baby Herbs
We're producing baby herbs and microgreens in three towers that are each 5 meters high. Our delicate herbs are growing using hydroponics techniques that allows to use up to 90% less water than conventional farming.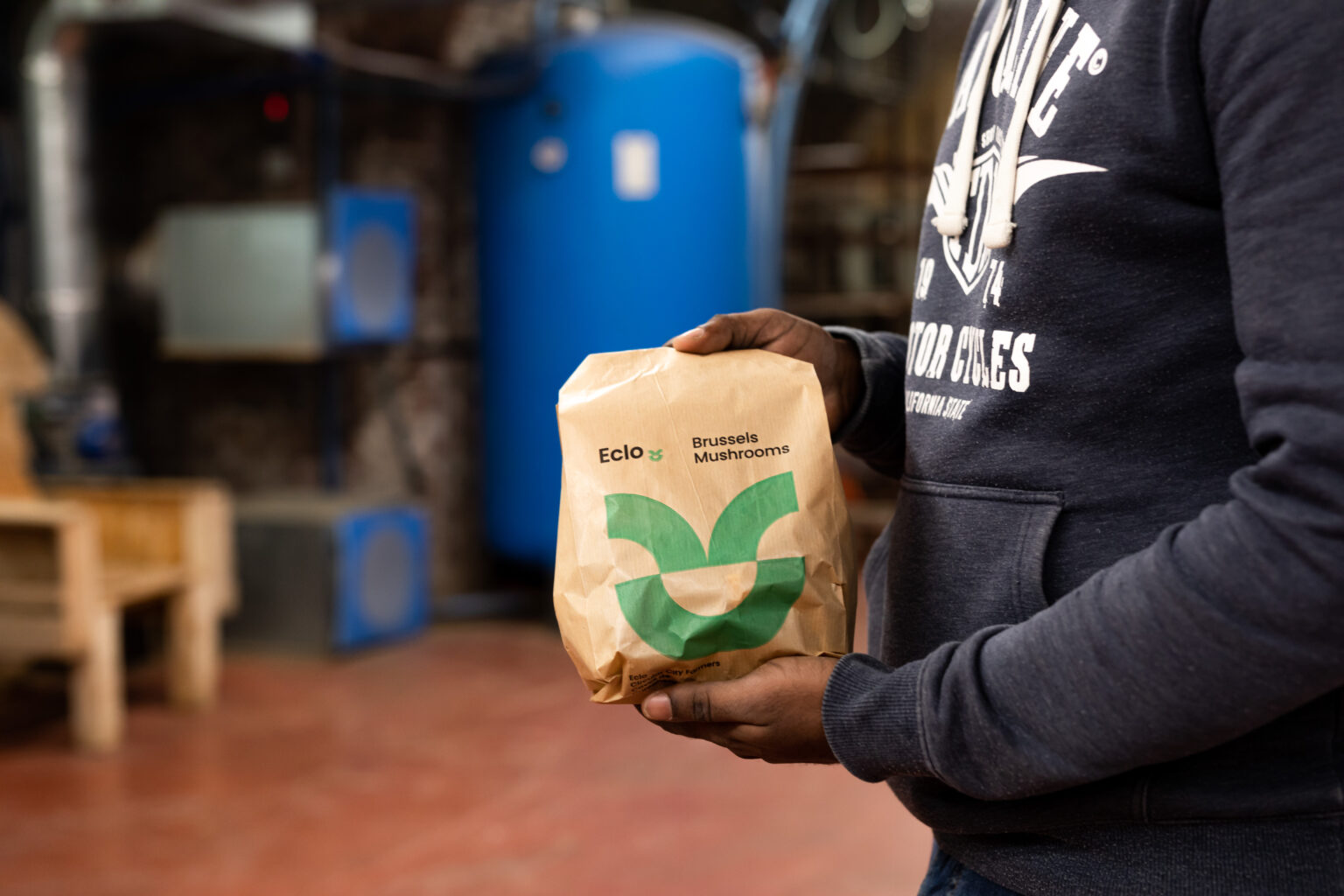 5. Cook it !
At the end of our public tours, each participant gets 400g of Brussels Mushrooms. 
Public tours.
Subscribe to our next public tour.
Private tours.
Contact us for a tailor made tour for your company, association or group.